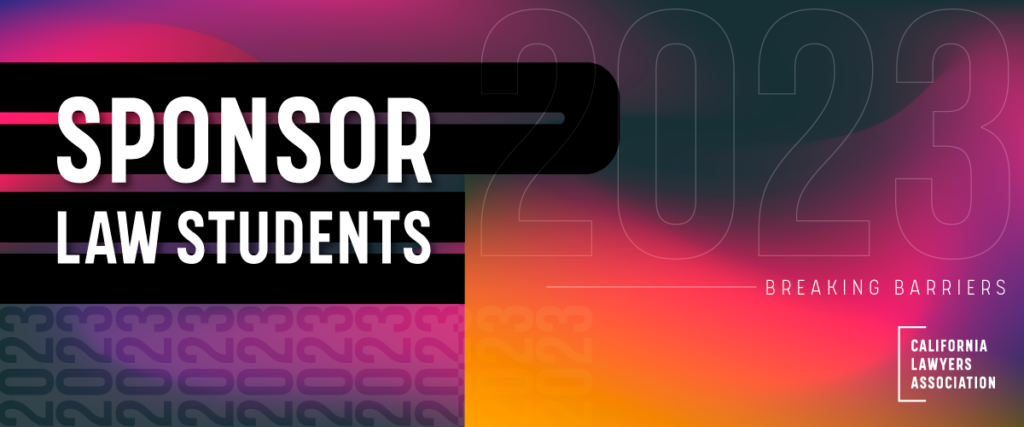 Pay It Forward
If there's one thing we've noticed about the legal community, we care for each other!
And your kindness has inspired the newest feature of the CLA Annual Meeting – now, you can pay it forward for a law student to attend!
Even if you aren't attending, you can sponsor a student to experience the law and connect with the attorney influencers actively advancing the profession of law.
Interested in other Annual Meeting sponsorship opportunities? Download the 2023 prospectus.